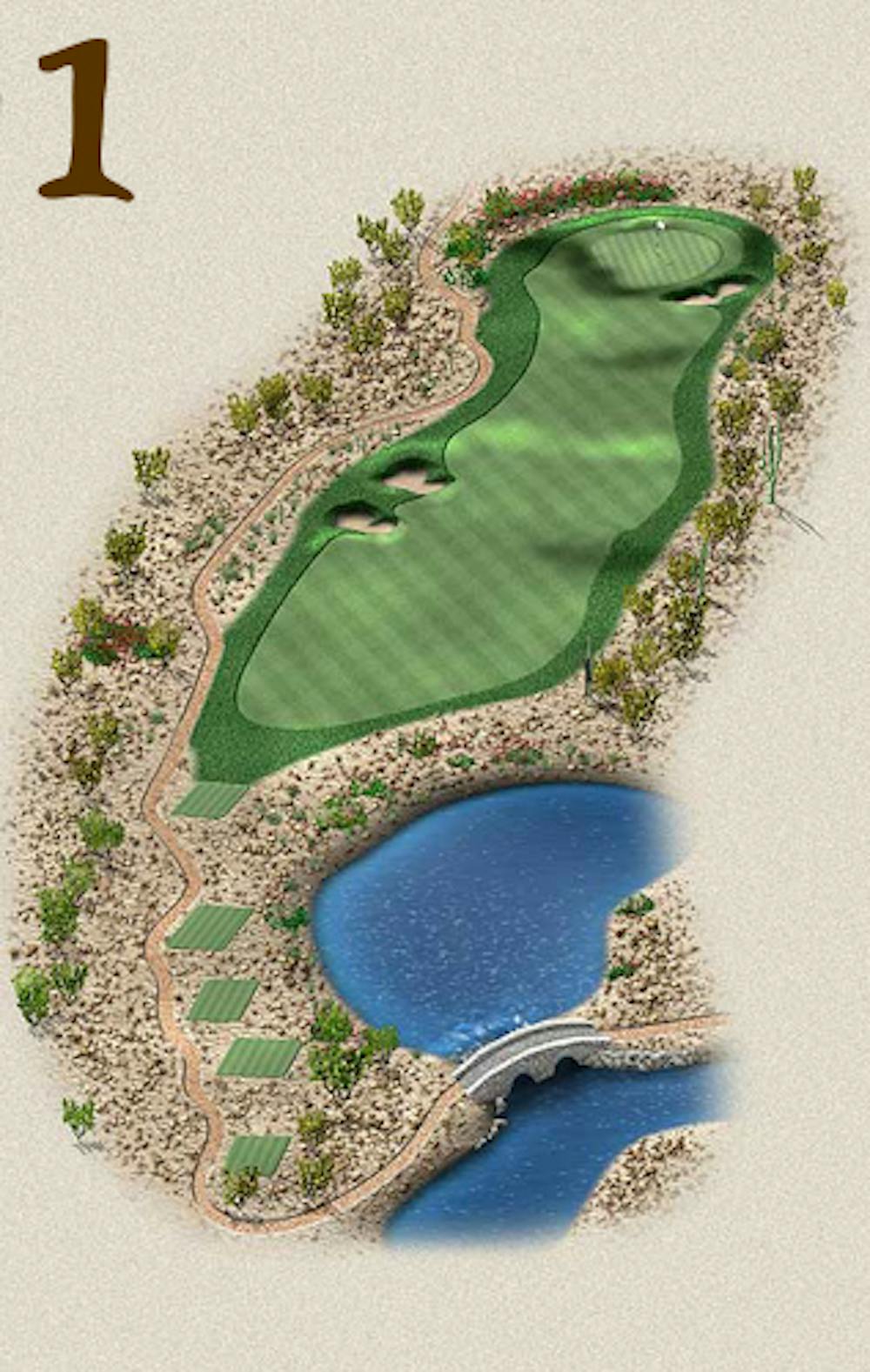 Founders #1

A straight away par 4 opens your round with a generous fairway. Par or better can be achieved through a well planned shot. With a fall off along the left side of the green and a ridge pushing balls towards it, the smart play is to the middle of the green.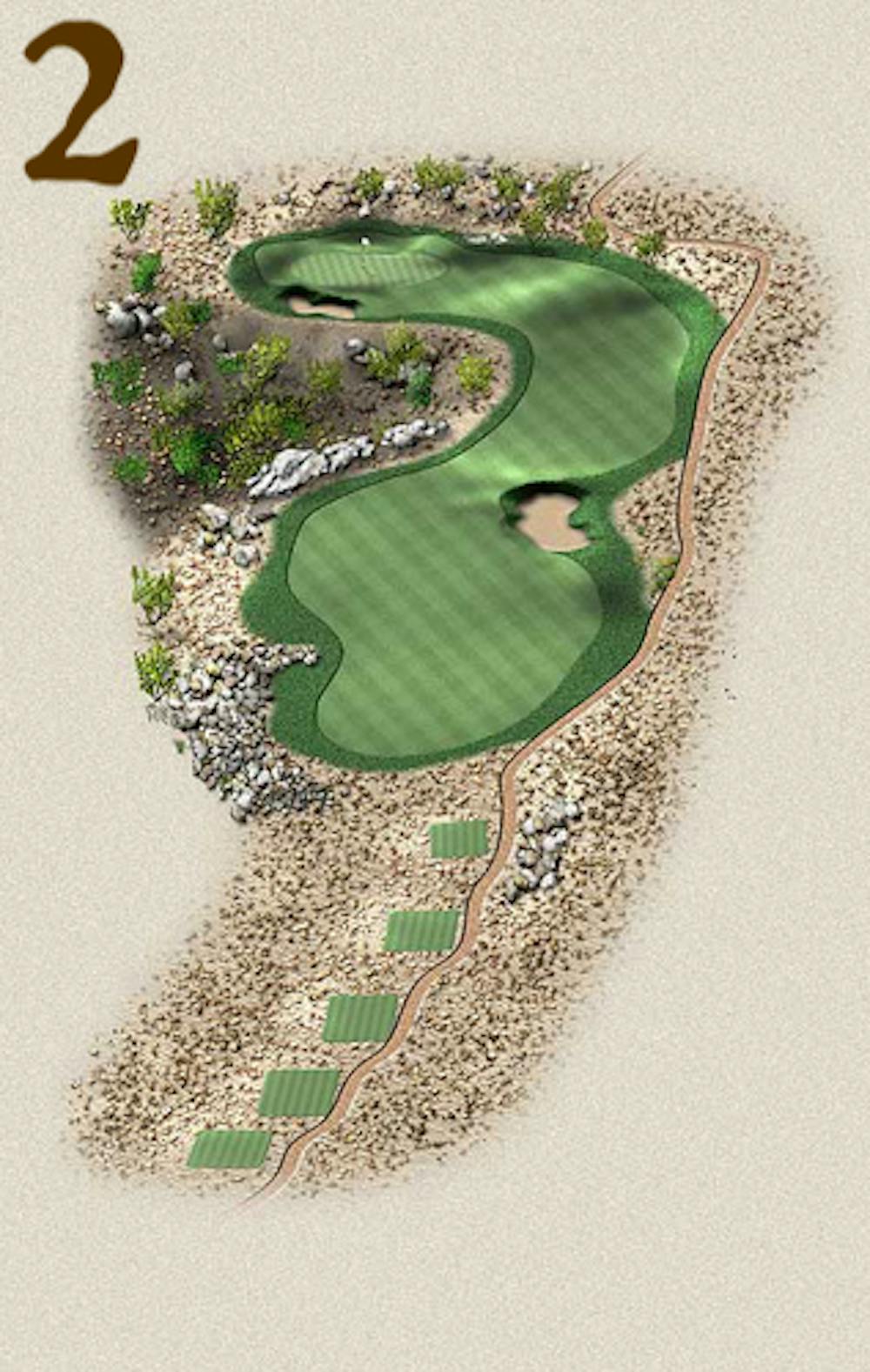 Founders #2

Don't be fooled by this short par 4 as tee shot selection is very important. Too long and you may reach the deep ravine that jets out into the fairway. A favorable approach shot would be one that comes up slightly short and right as this will leave a fairly easy up and down.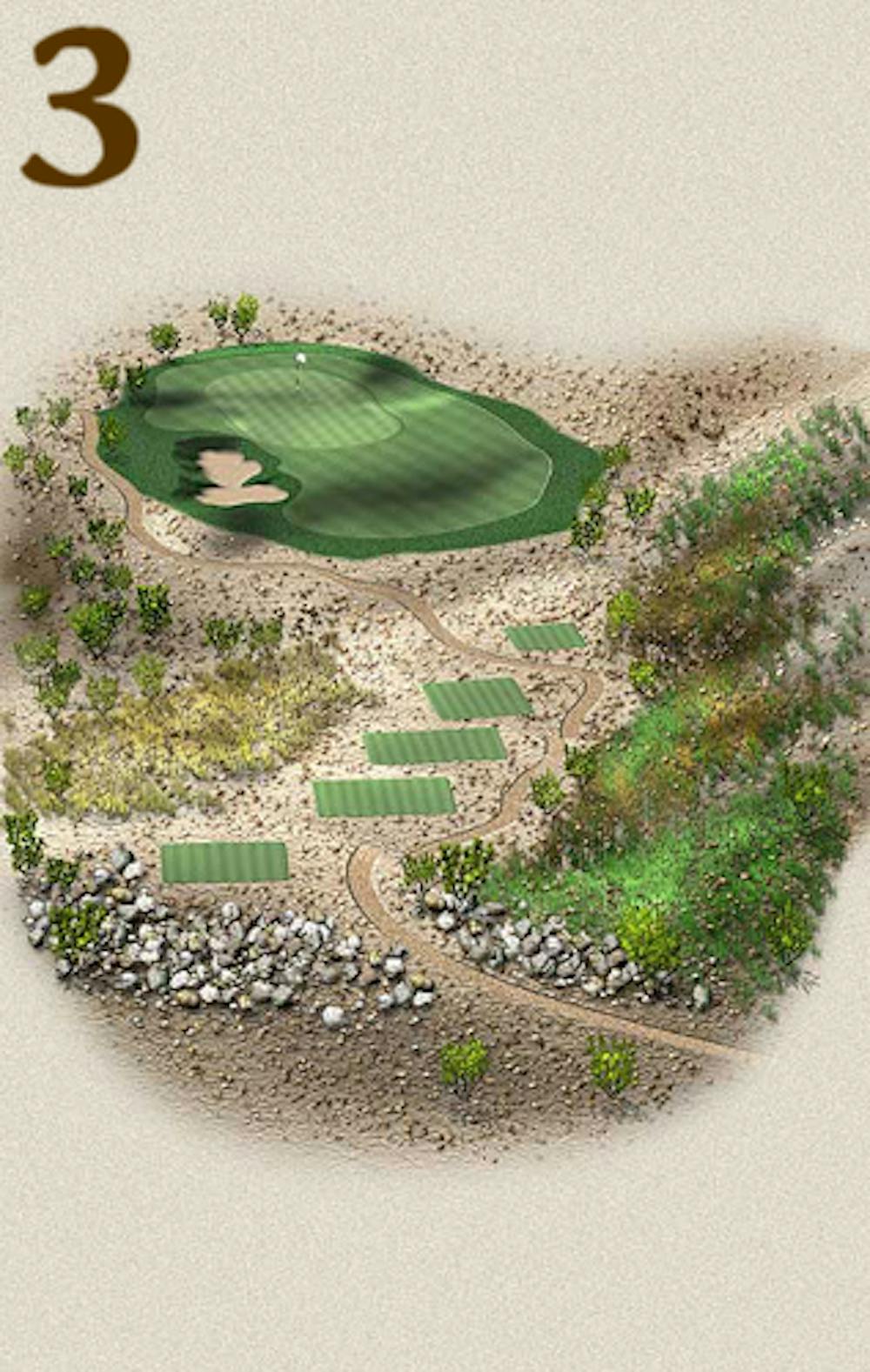 Founders #3
Perched well above the green this tee box offers great views of the surrounding valley. Play this par 3 to the middle of the green and walk away satisfied with par. Notable fall offs on this green would be the deep bowl on the right side leading to a difficult pitch back onto the green.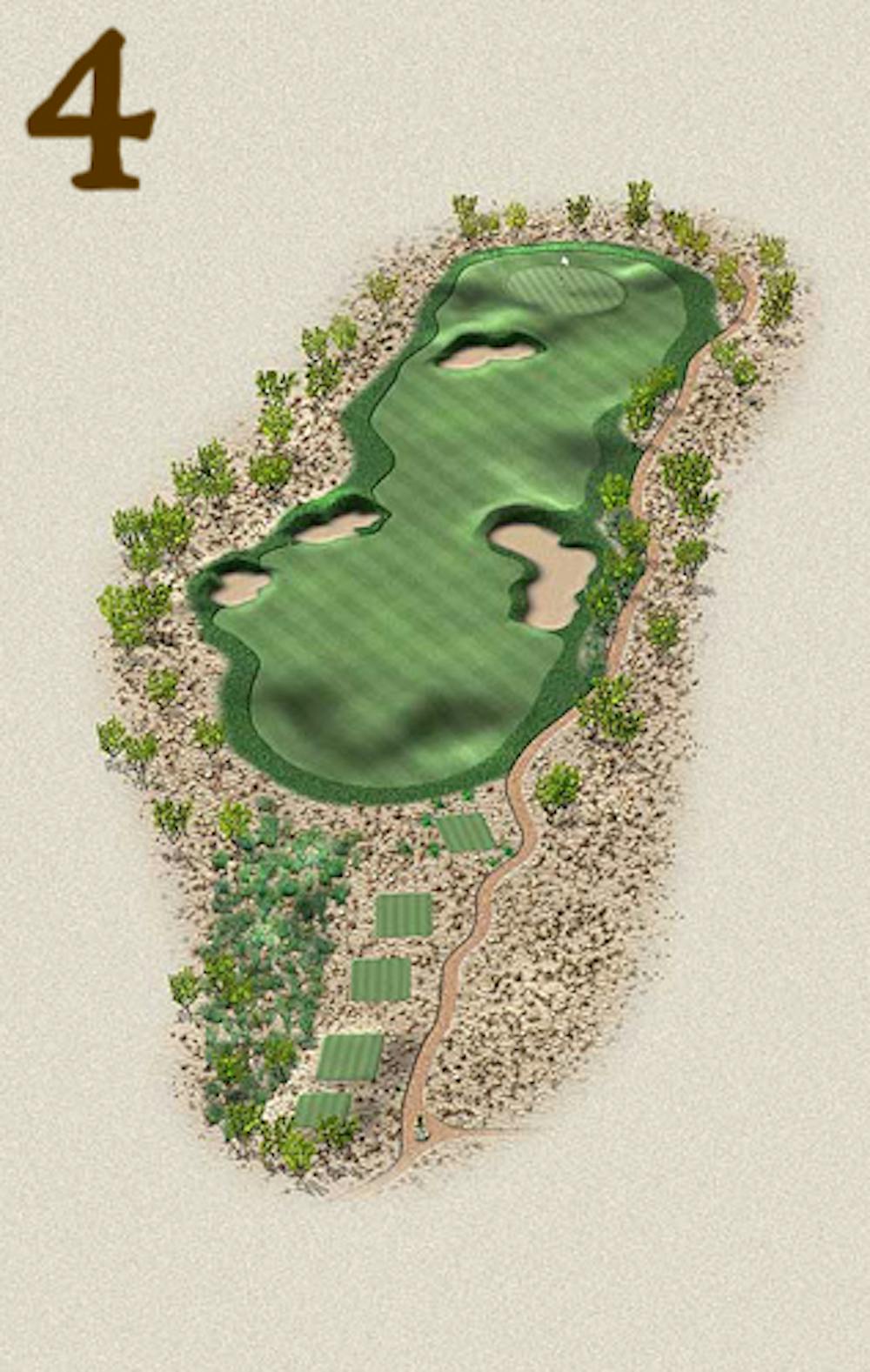 Founders #4
Your best tee shot out of your bag for this hole avoiding the 3 large fairway bunkers is essential. Once safely in the fairway don't be fooled by what seems to be a green side bunker. 20 yards of fairway approach area is what lies beyond it which can prove to be a savior in reaching this green.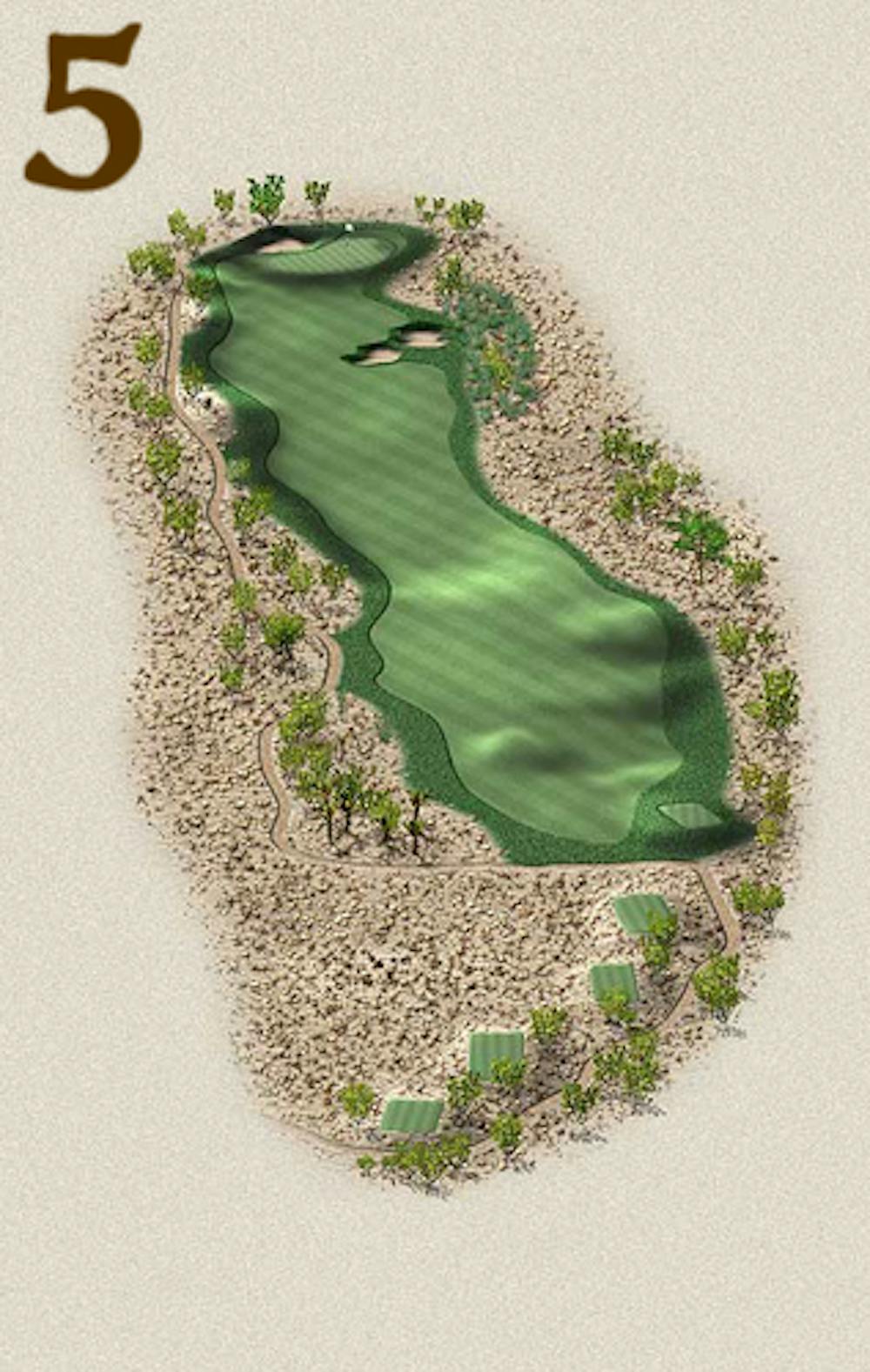 Founders #5
The prevailing winds are in your favor. A well struck tee shot can reach a down hill slot gaining extra distant for your second shot. Approaching the green from the left side of the fairway is encouraged. Go for it in two and allow the left to right slope to kick your ball towards the green. Those choosing to lay up will find the left side beneficial in avoiding the two right side fairway bunkers.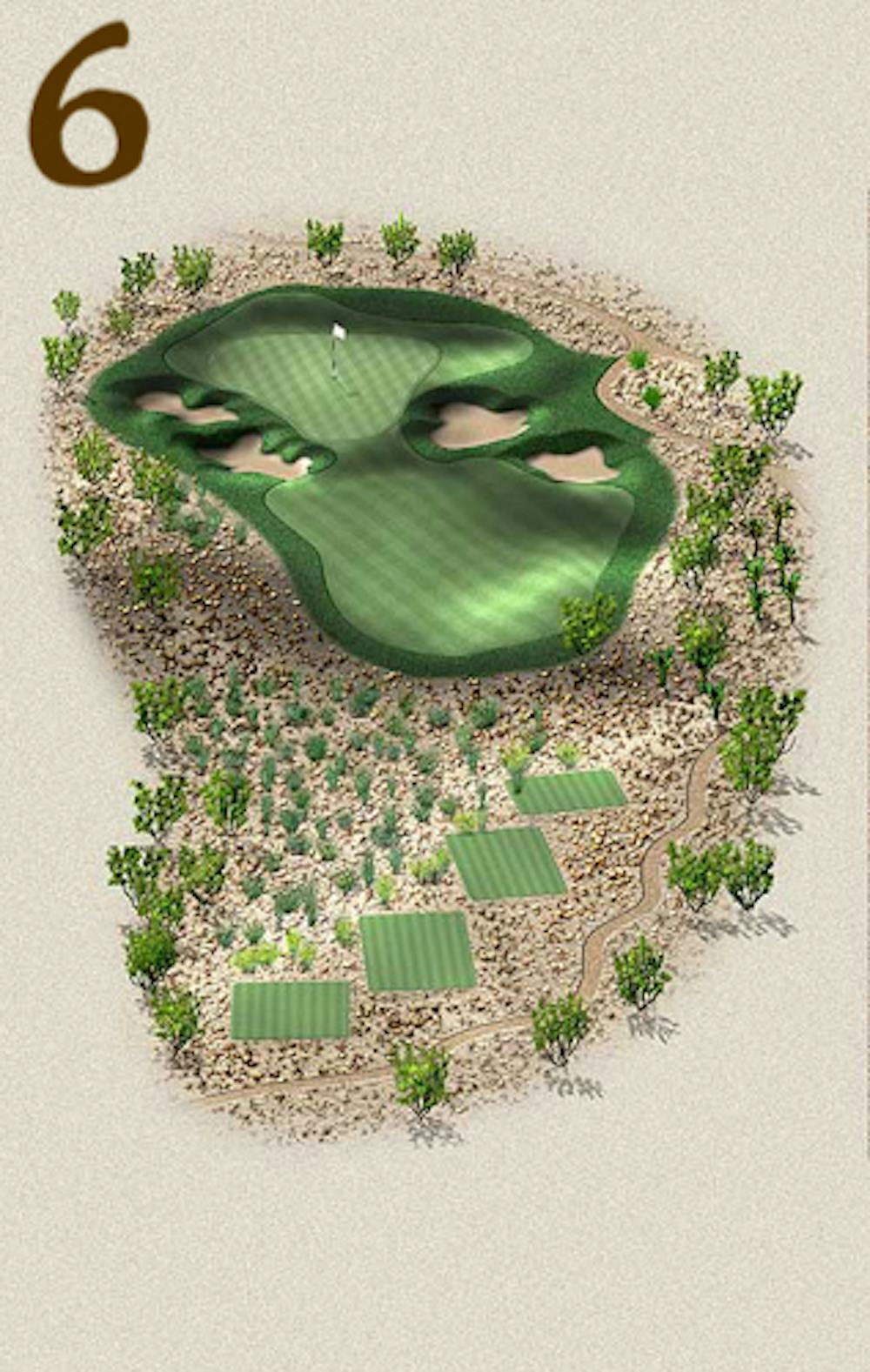 Founders #6
An extra club won't hurt on this hole. Don't be fooled by the marked yardage as this hole plays considerably up hill. Take advantage of back stop over the green and watch your ball roll onto the green.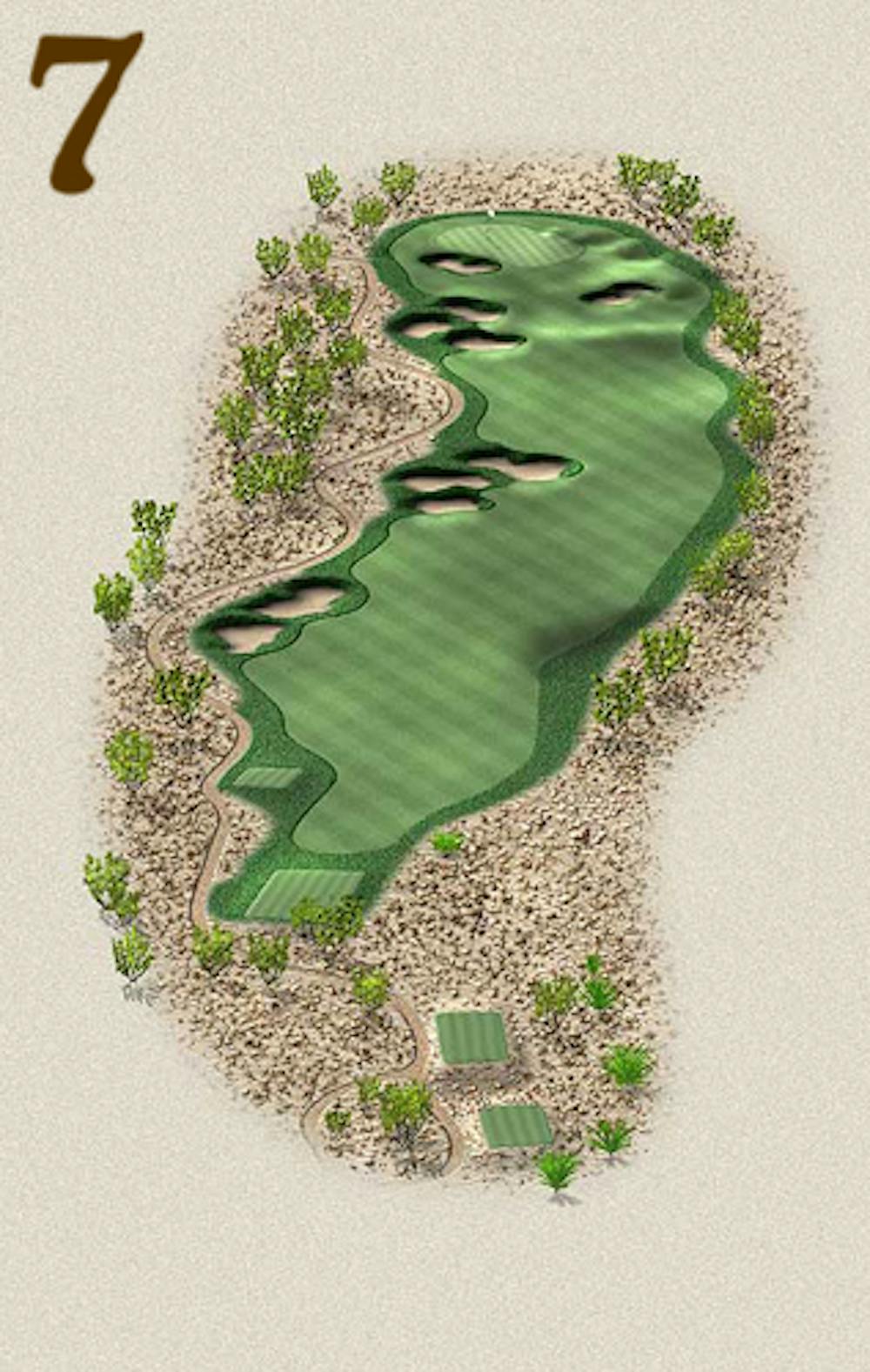 Founders #7
This short par 5 cannot be taken lightly. After a good tee shot a birdie can be carded by either laying up or going for it. If going for it, stay clear of the multiple fairway bunkers that cannot be seen. Those laying up can do so with confidence, as a large landing area is provided at 100 to 150 yards out. Back left pin positions should be taken on with caution due to the left hand green side bunker.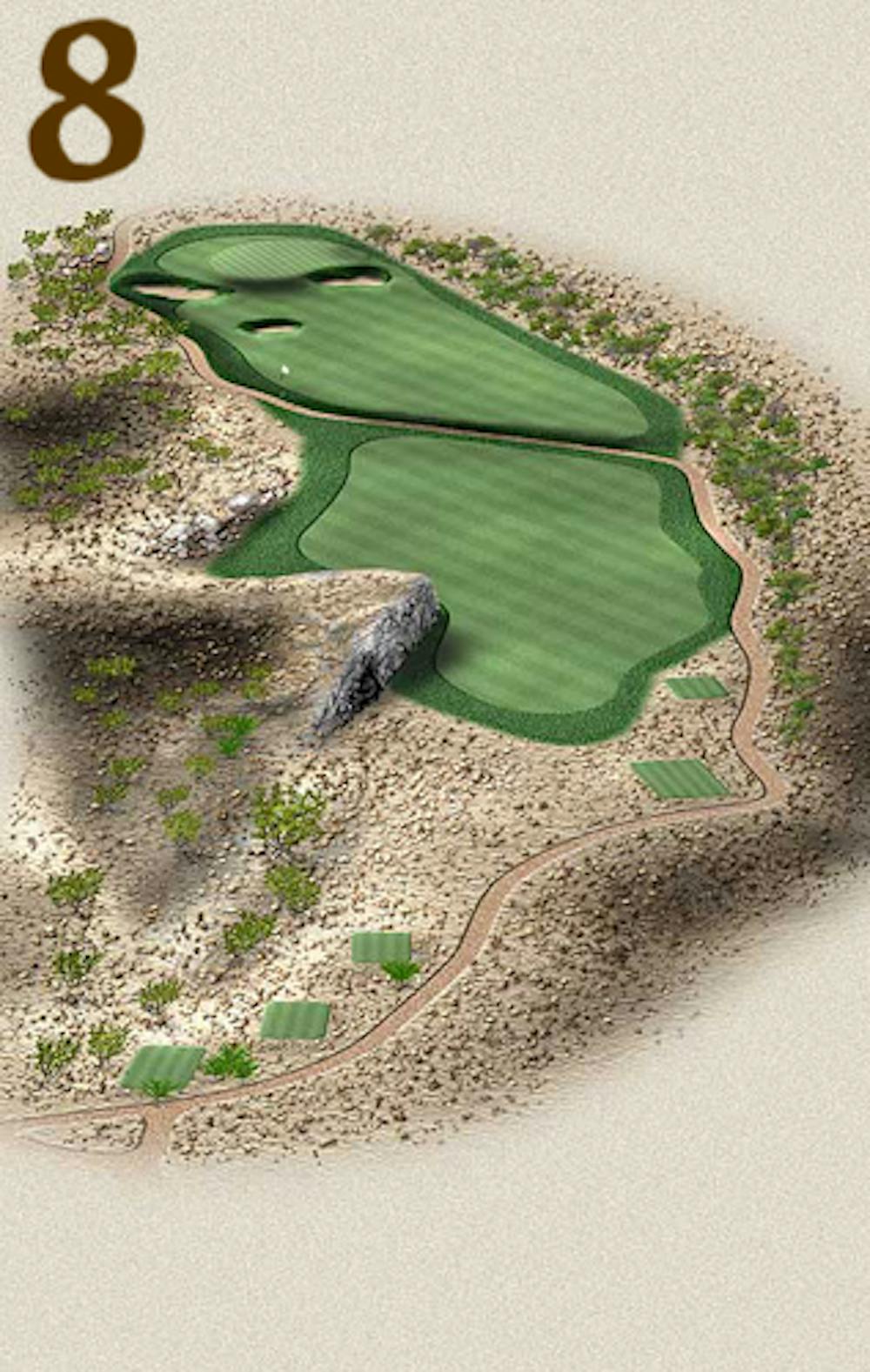 Founders #8
Aim just to the right of the massive rock outcropping in order to successfully reach this fairway. Once safely on the fairway most will find they are faced with a long iron into a well protected green. Don't be afraid to lay up! This is the #1 handicap hole for a reason!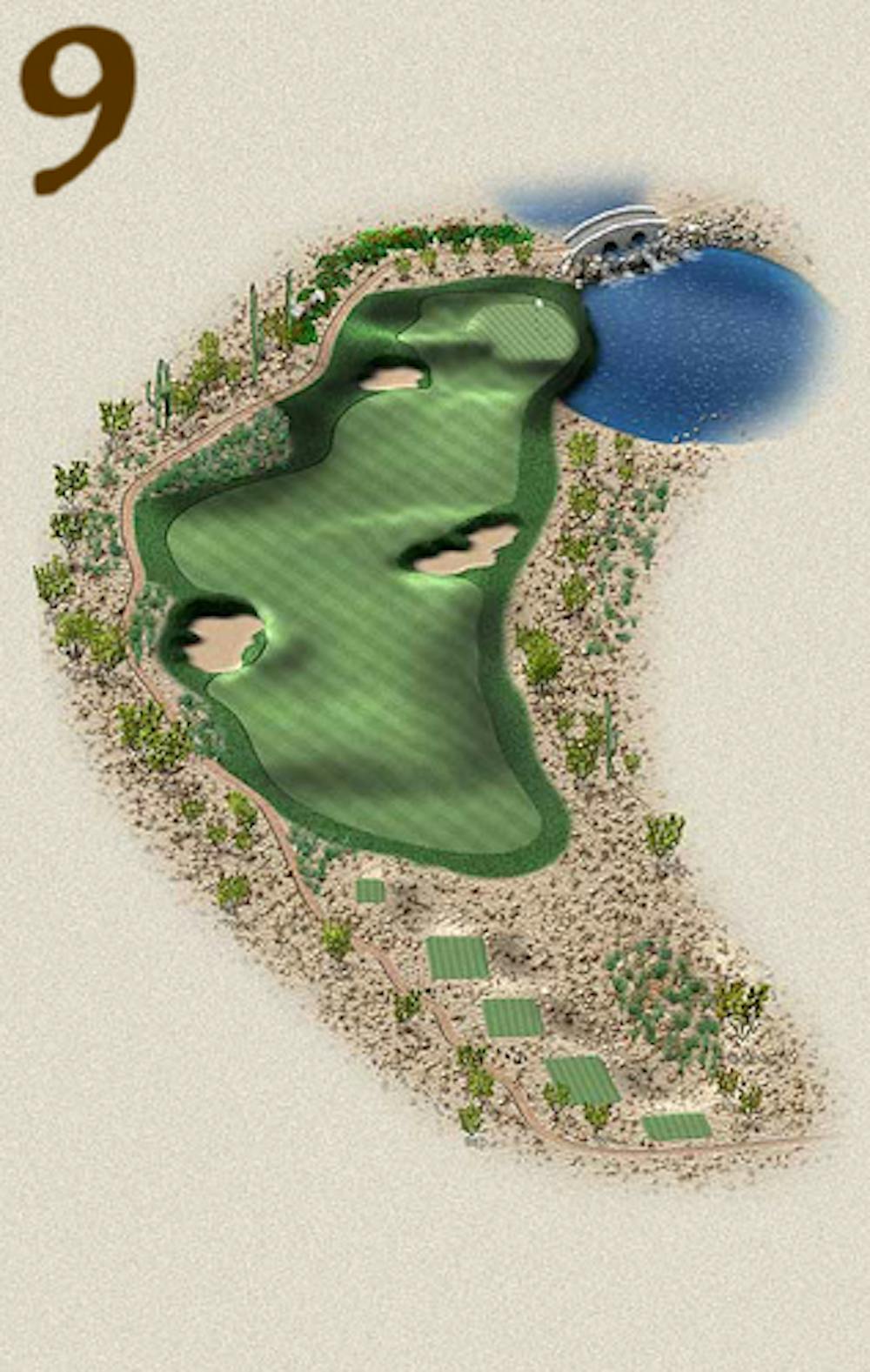 Founders #9
Split the fairway bunkers and par is a short iron away. Use the slope left of the green to kick your ball onto the green. The green slopes back to front and towards the water.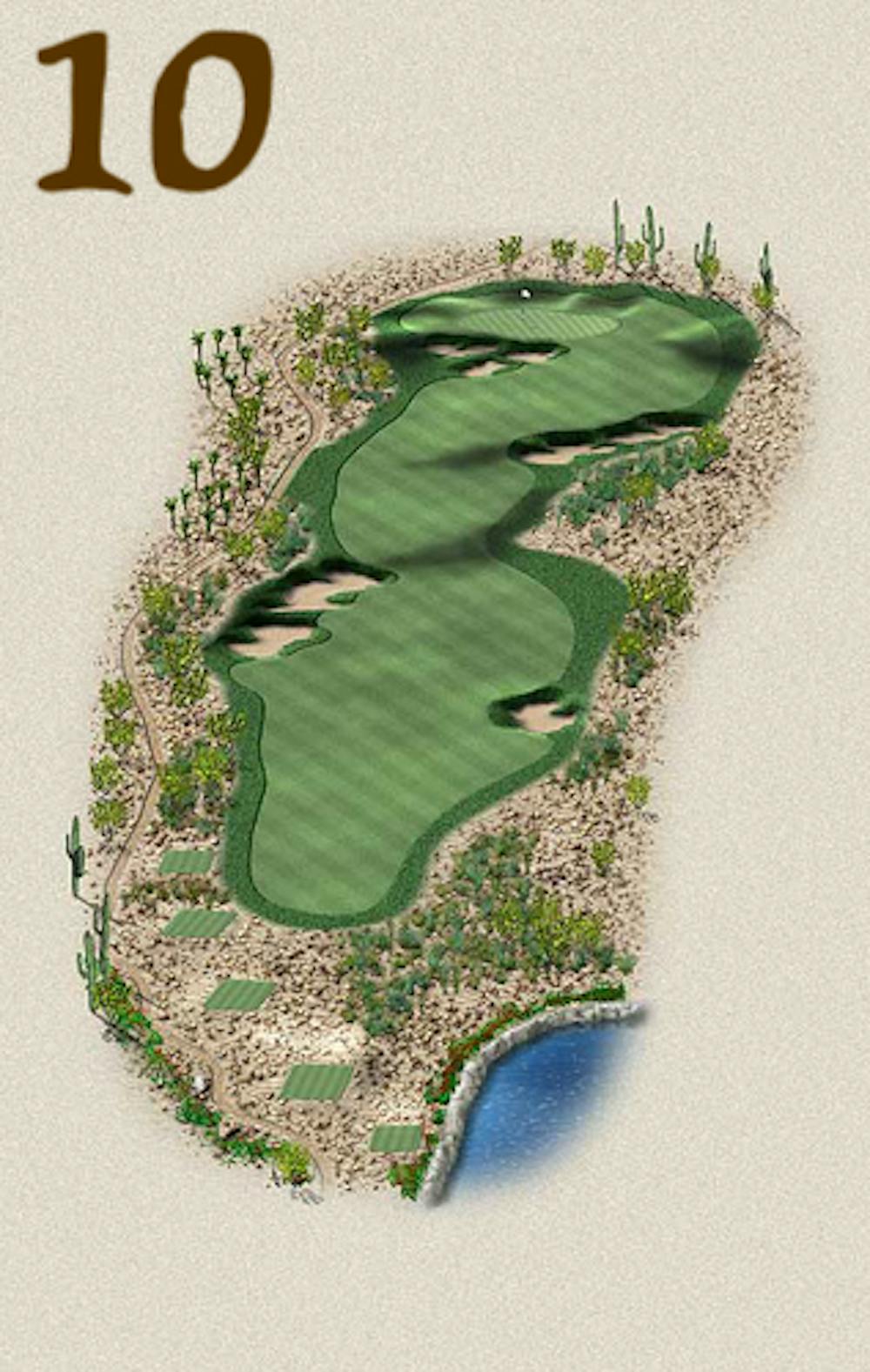 Founders #10
This par 5 plays significantly up hill and most often into the wind. Lay up and you'll be attacking a green you cannot see. Don't be afraid to go slightly long as there is a collection area bordering the back. Those courageous enough to a take this hole on in 2 should favor the right side of the green and let the slight right to left slope help.
Founders #11
Favoring the left side of the fairway is essential. This green can be visually deceptive. Make sure to give it more pace putting back toward the fairway.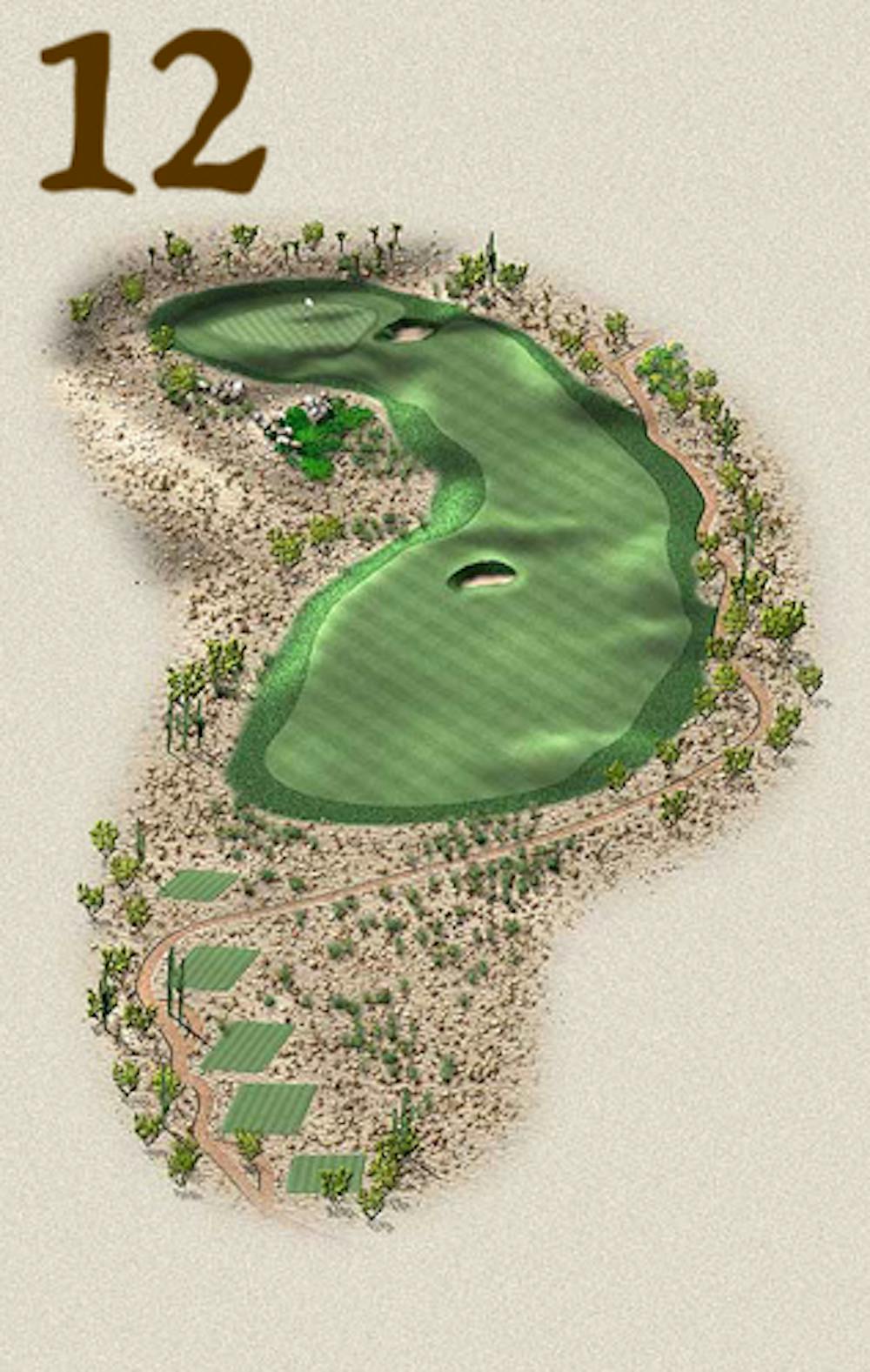 Founders #12
Although this hole plays long on the score card distance can be saved by playing to the left side of the fairway bunker. After a well struck middle iron you're faced with a three tiered green sloped dramatically from back to front with a bit of a back stop along the back to help those smart enough to hit a little extra club here!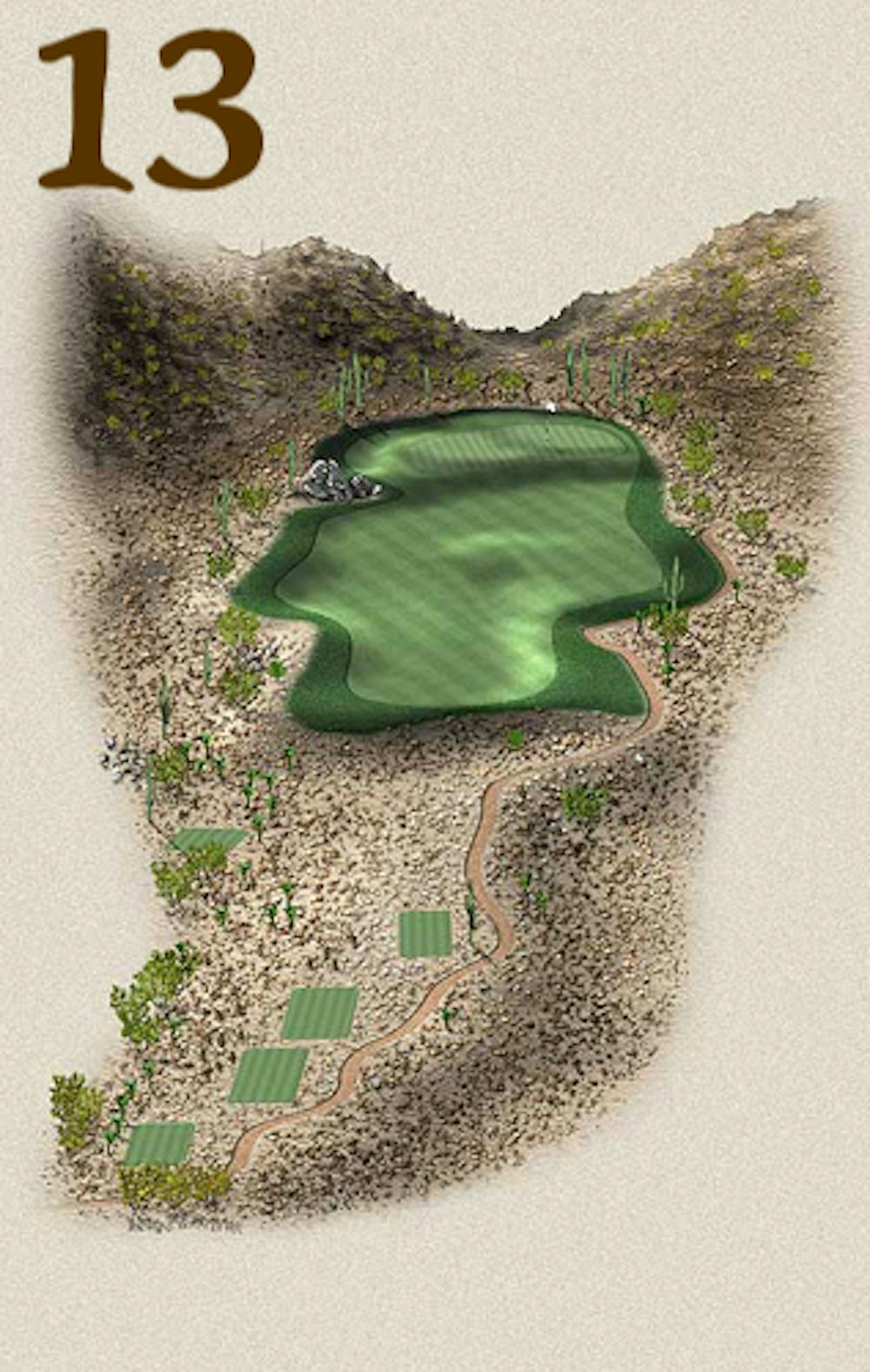 Founders #13
Don't be a hero! Hitting the ball to the 100 yard marker in the fairway leaves the best chance to hit this small, two tiered green. Make sure to avoid the penal false front which will result in a difficult up and down from the middle of the fairway. This tiny green slops back to front on both tiers.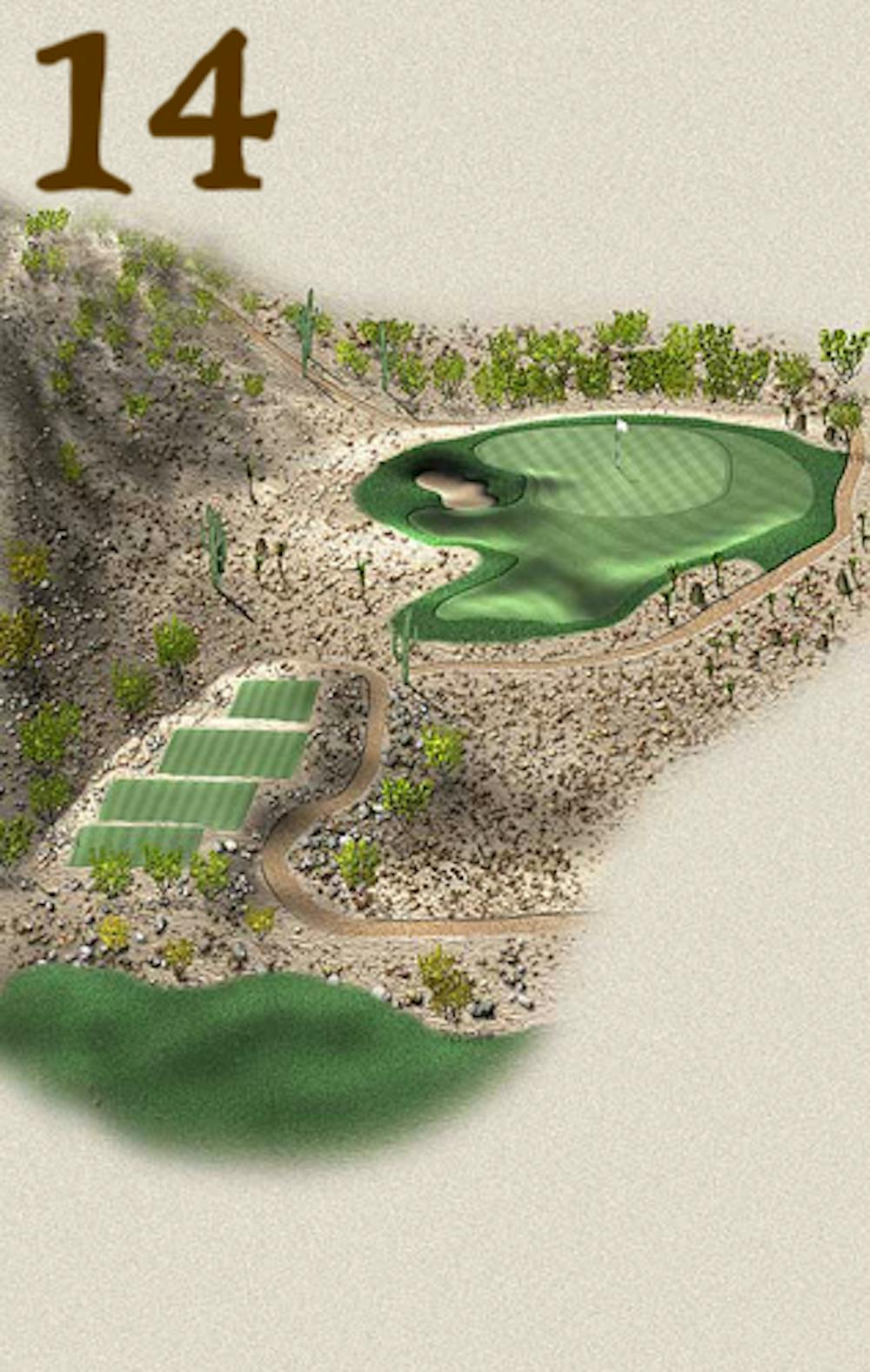 Founders #14
Played from the highest tee box on the golf course this hole will test your commitment to club selection. Due to the severe elevation change this hole can play up to 3 clubs less than the marked yardage. Those coming up short will welcome the steep hill kicking their ball forward onto or close to the green. Those coming up long will most likely be faced with a drop and an unfavorable score.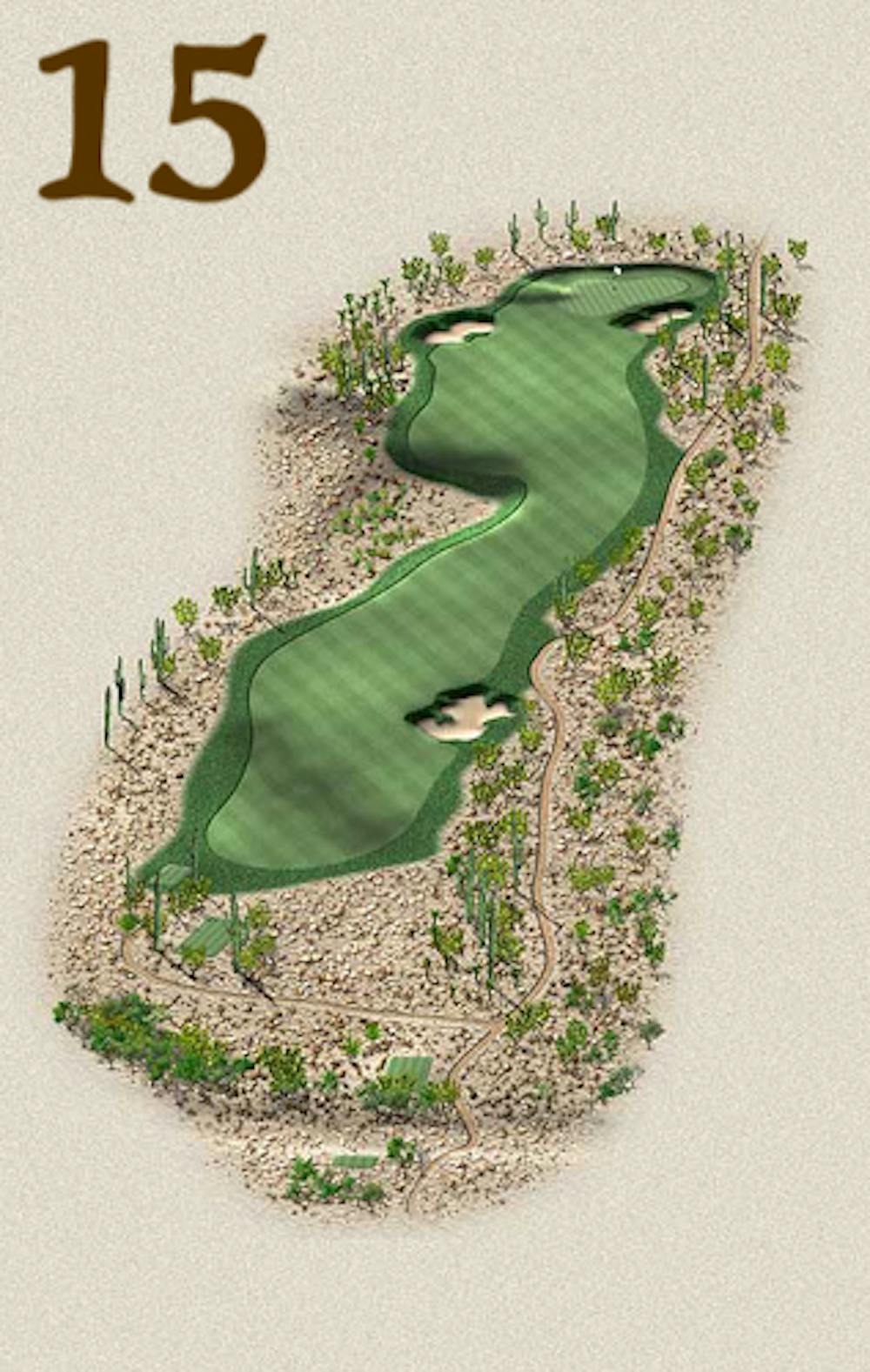 Founders #15
This par 5 will test even the longest hitters in your 4 some. 3 well placed shots will result in your best chance to make birdie on this enormous green. Sloping back to front and left to right this green will challenge players of all abilities. Beware of the left desert that juts into play on second shots.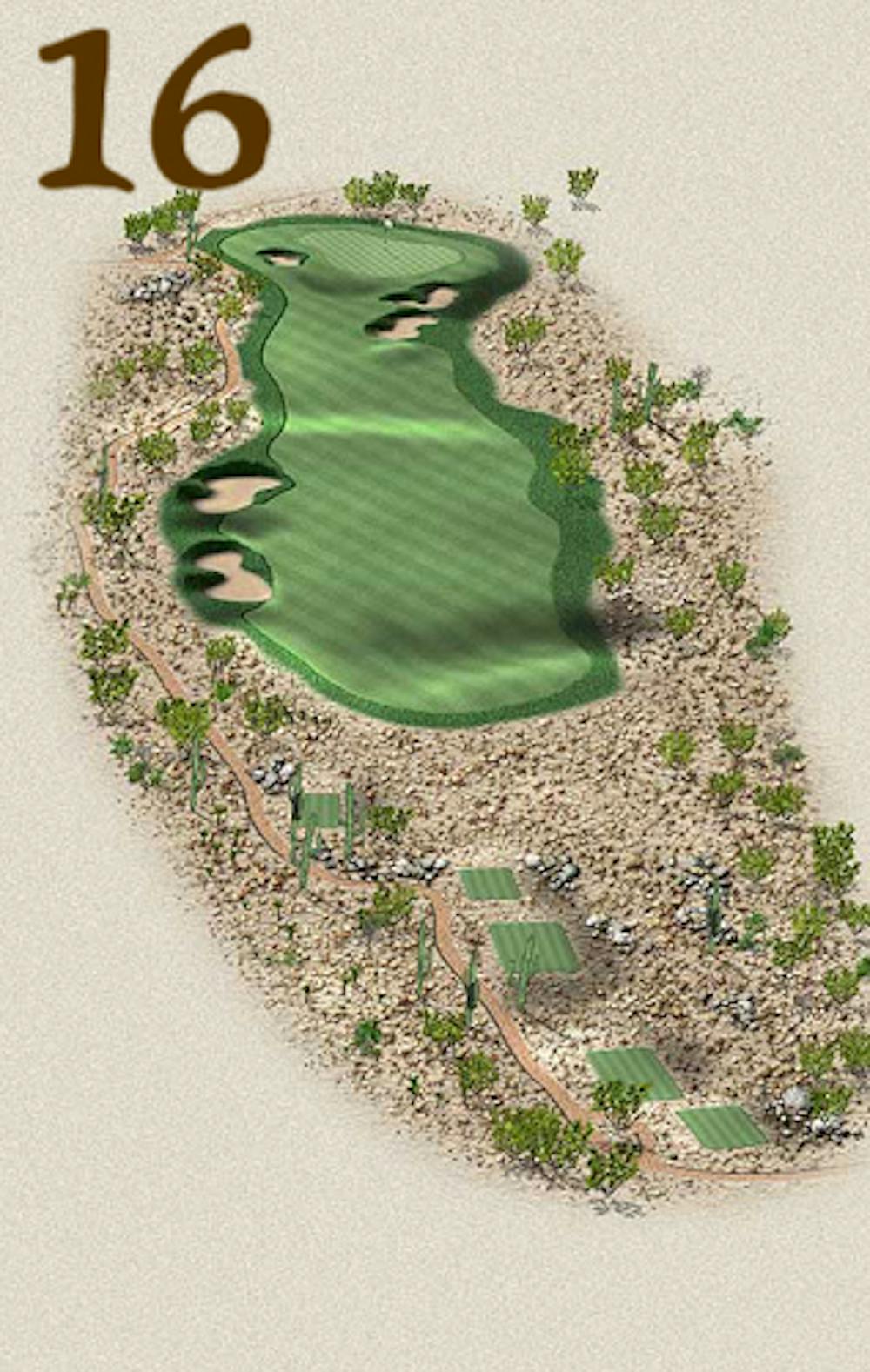 Founders #16
This fairway provides a large landing area from an elevated tee. A strategically struck approach will avoid the bunker complex on the right leaving an up hill putt from just about anywhere on this green.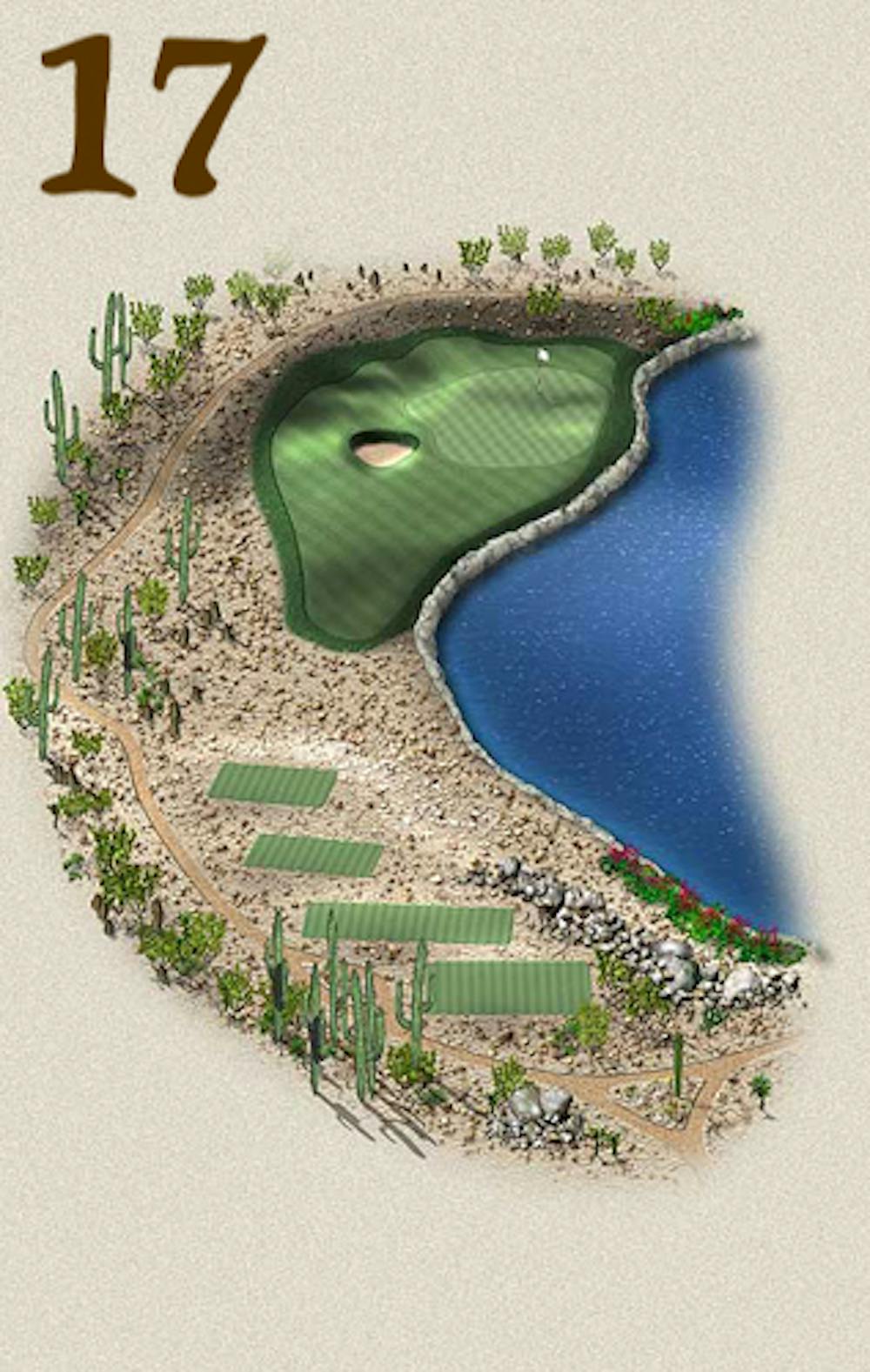 Founders #17
The shortest of the par 3's this hole still offers quite a challenge. After safely finding the green take special note of the sharply undulating right side and fall off on the left. Although short one should be happy walking away with par on this hole!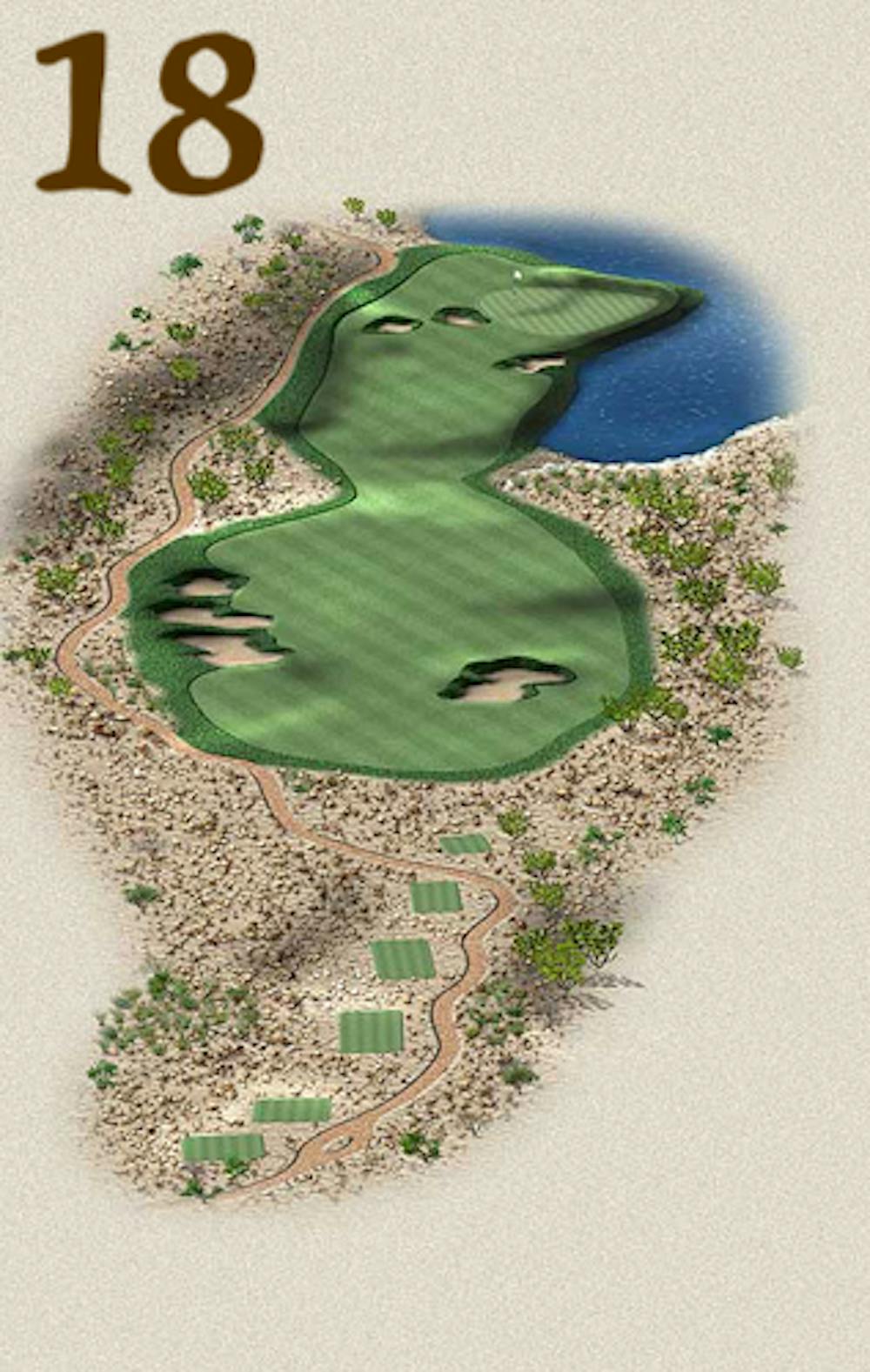 Founders #18
Playing down hill and down wind this hole provides a great view of the club house. After successfully navigating the fairway bunkers, one is faced with another downhill shot to a well protected green.
Take a virtual flyover tour of the course below!