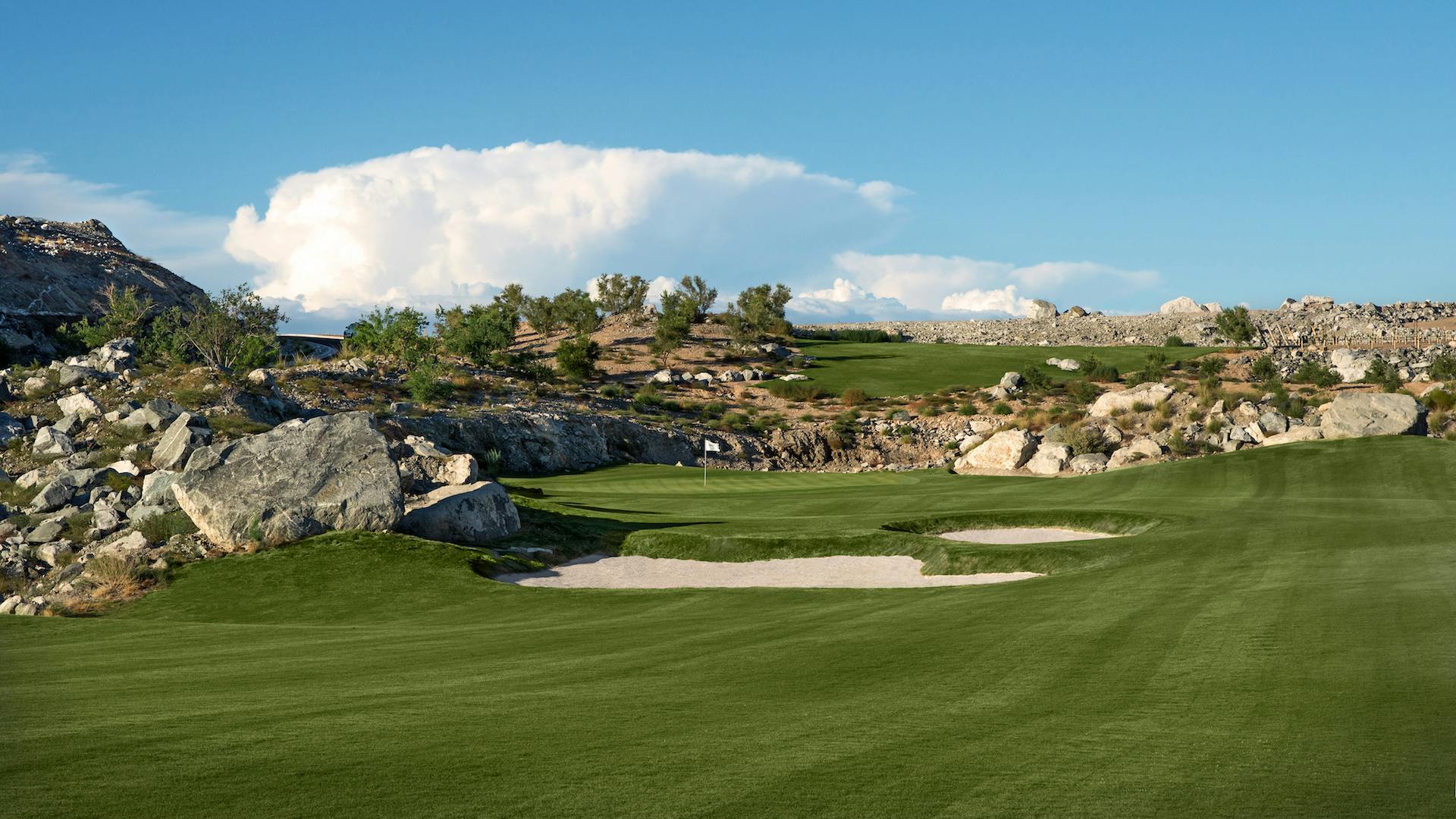 2023 Golf Operations Summer Hours
(June 5th – September 3rd)
Victory
Monday, Tuesday, Friday, Saturday, & Sunday
Last Tee Time 4:00pm
Range Closes at 5:00pm
Golf Shop Closes at 6:00pm
Wednesday & Thursday
Last tee time is 12:00pm
Range and Golf Shop Closes at 2pm
Founders
Wednesday, Thursday, Friday, Saturday, & Sunday
Last Tee Time 4:00pm
Range Closes at 5:00PM
Golf Shop Closes at 6:00pm
Monday & Tuesday
•     Last tee time is 12:00PM
•     Range and Golf Shop Closes at 2pm.
Both Courses
*Cart Curfew is 7:00pm each night
*First tee time is 6:21am Monday-Thursday & 6:03am Friday-Sunday 
The driving range closes daily at 5:30 PM with the exception for maintenance on the following days:
Founders - Mondays 3pm close
Victory - Tuesdays 3pm close
Frequently Asked Questions
Where are you located from Phoenix?
We are 28 miles West of Phoenix, take I-10 to N Verrado Way, then 2.5 miles on N. Verrado Way, turn left on Main St and you've arrived to the Founders Course at Verrado.  The Victory Course is 1.5 miles north of the Founder course. Players are responsible for their own transportation between courses.
What is your cancellation policy?
No adjustments or cancelations within 48 hours of the tee time are permitted without penalty. Any golfers that remain on the tee sheet within 48 hours will be charged the corresponding rate for that tee time. In emergency situations you may contact the Head Golf Professional to cancel the tee time with no penalty. 
How many days in advance may one make a tee time?
The public may reserve their tee times 60 days in advance HERE, or call (623) 388-3000.
Do you offer rental clubs?
Yes! TaylorMade M6 are available at $75 plus tax which includes 2 sleeves of golf balls and one glove. Please request rental sets when making your reservation. All golfers must have a set of clubs. No sharing of clubs is permitted.
If you would like to bring your own clubs, we have proudly partnered with Ship Sticks. By taking advantage of this hassle-free door-to-door shipping service, you can eliminate the long check-in lines at the airport and breeze past the baggage claim area. If you have questions about shipping your clubs to Verrado please contact the golf shop at 623.388.3008
Do you have shower facilities?
Unfortunately, we do not.
Do you have GPS on golf cars?
We do not offer GPS on the golf cars. Our fleet, however, is equipped with USB charging ports! Use the Founders App or the Victory App for accurate GPS course guides. These apps are available in the iOS & Google Play app stores.
Who designed the courses?
Tom Lehman and John Fought
Do you allow fivesomes?
Fivesomes are not allowed at Verrado Golf Club.
What is the dress code?
APPROPRIATE ATTIRE- Required at all times while on property, including practice facility. MEN must wear a collared shirt or mocked neck. Shorts with a minimum 6' inseam (Bermuda type shorts) are allowed. WOMEN may wear a collared shirt or a golf blouse with medium length shorts, skirt or slacks.
*INAPPROPRIATE ATTIRE
Denim, T-shirts, Cut-offs, Mesh shirts, swim suits, sweat clothes are not allowed.
What are your pace of play requirements?
Verrado Golf Club pace of play is no more than 4 hours and 30 minutes at both Founders and Victory. The challenging, yet fair layouts, combined with some large distances from green to tee, add a few extra minutes to the experience.
Do you have an ATM on property?
We do not have an ATM on site. The nearest ATM is at CVS on the corner of North Verrado Way & Main Street.
Who manages Verrado Golf Club?
Century Golf Partners Management owns and operates Verrado Golf Club.
Do you have a restaurant?
We offer multiple dining options at Verrado! Try the Verrado Grille for a more formal dining experience. If you're in the mood for casual, the Cliffhouse at Victory will satisfy your appetite, quench your thirst, and provide some of the most stunning views at Verrado!
Do you allow spectator carts?
We allow spectator carts based on availability. It is always best to call before your round to inquire about the availability of spectator carts. In the event one is available, the fee is $25 May thru October, and $45 November thru April.